Concert Signage Systems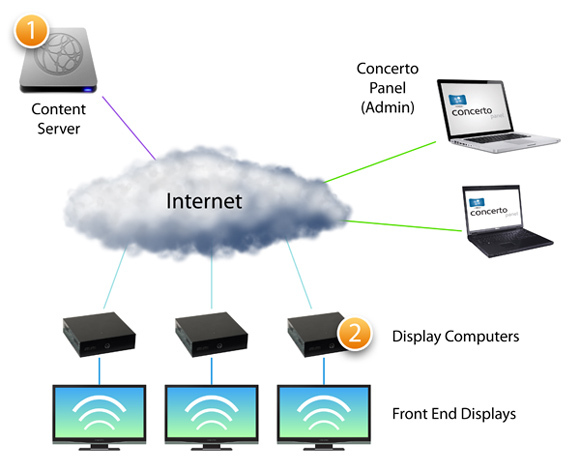 Open source digital signage platform Concerto was developed by the students at Rensselaer Polytechnic Institute, aimed at users who want a low-cost, intuitive system, but don't want to manage servers.
If end-users want to use Concerto at no cost, they'll need your own servers and people who know how and want to deal with that. Or, Concert Signage systems, we can get a hosted, SaaS version of Concerto and let Concert experts deal with that stuff.
"Our hosted version of Concerto offers the same technical capabilities as open source Concerto, but with a seamless installation experience and support," says Venkatesh Rao of CSS. "Of course, that's just a beginning for us. We hope to offer a variety of content plugins, templates, emergency integration, and other capabilities larger organizations may find useful."
CSS, which is based in Bengaluru was founded by Venkatesh Rao. "During initial stages, we developed Concert Signage Systems to display announcements without paper posters; only later did our idea of widespread signage deployments increase the project's impact dramatically," says Venkatesh Rao. "Concerto was not first digital signage system. It was preceded by an expensive, complex, and centrally controlled system of the sort Concerto now competes against. So while we don't have any direct ties to signage system today, we're very pleased that it fulfills our ambition of being a well-used and totally user-administered system based on open technology."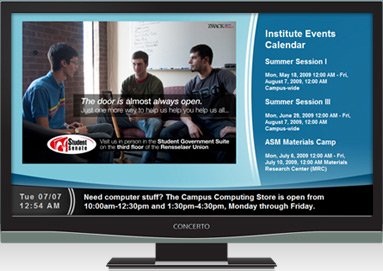 "It's our belief that our service and its open source counterpart won't compete for users, but we're playing to some basic SaaS advantages. Users don't have to install, support, or upgrade Concert and we've made the technology choices that we think work best. We've seen too many people installing the server side of Concerto on a Raspberry Pi with SQLite that may be better served by an affordable hosted option."